Coronavirus/COVID-19

[UPDATED: 10/13/21 - 4:06 PM]
Dashboard is updated weekly on Wednesdays. Each line on the graph represents a 7-day period. For DAILY updates and additional data, visit North Carolina's COVID-19 Dashboard.

Vaccinations are being offered at many locations throughout Catawba County, including some local physician offices, pharmacies and urgent cares. For a list of vaccination providers near you, click HERE.
How to Get Vaccinated with Us
Schedule an Appointment by Phone: Call the Catawba County Public Health COVID-19 Referral & Information Line at 828-282-2002 to speak to an appointment specialist and schedule your appointment.
Request an Appointment Online: Fill out the form at www.CatawbaVaccine.org. If you request an appointment online, you will receive a call from an appointment specialist to get scheduled.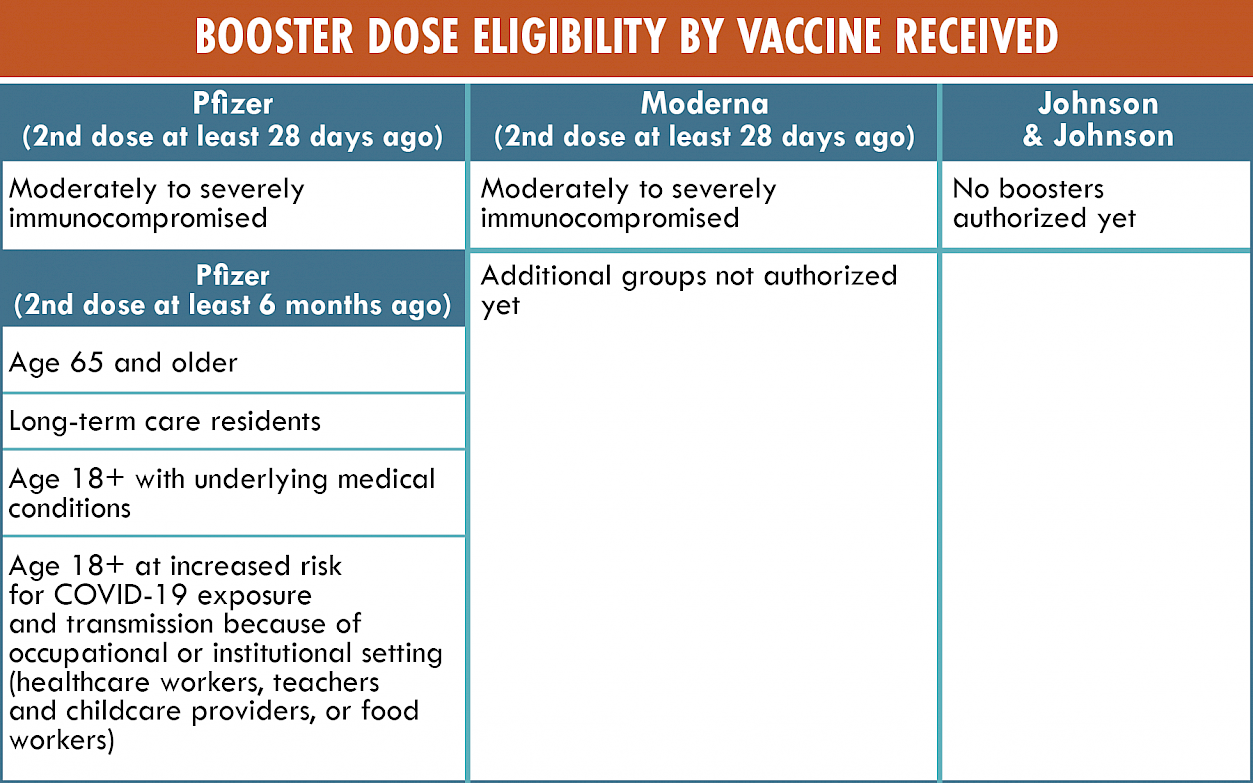 Underlying Medical Conditions Include:
Cancer
Chronic kidney disease
Chronic lung disease
Dementia
Down syndrome
Heart conditions
HIV
Liver disease
Organ or stem cell transplant recipient
Overweight/Obesity
Pregnancy
Smoking (current or former)
Stroke or cerebrovascular disease
Substance use disorder
Weakened immune system
Additional details can be found HERE.
Occupations at increased risk of exposure: This includes occupations where you come into contact with a lot of people, and you don't know their vaccination status. For example, this could be health care workers, first responders, teachers, school staff and child care workers, food processing workers, grocery store workers, agriculture workers, retail and restaurant workers, corrections workers, postal workers, and manufacturing workers. Additional details can be found HERE.
Institutional settings at increased risk of exposure: This includes shelters, dormitories and other group housing.
If you are unsure of whether you should get a booster dose, please consult with your physician.
Questions about Boosters/Additional Doses?Learn more here.
What if I'm not eligible yet for a booster dose? Booster doses have not yet been authorized for people who received the Moderna and Johnson & Johnson vaccines, with the exception of booster doses of Moderna vaccine that have already been approved for moderately to severely immunocompromised individuals.
First and second doses: Local vaccination providers also continue to administer first and second doses to individuals who want to receive them. All individuals age 12 and older are now eligible to be vaccinated with first or second dose of the vaccine.
Free Transportation to Local Vaccination Appointments:Greenway Public Transportation
Before and After Your Vaccination: FAQ