Sheriff's Office
---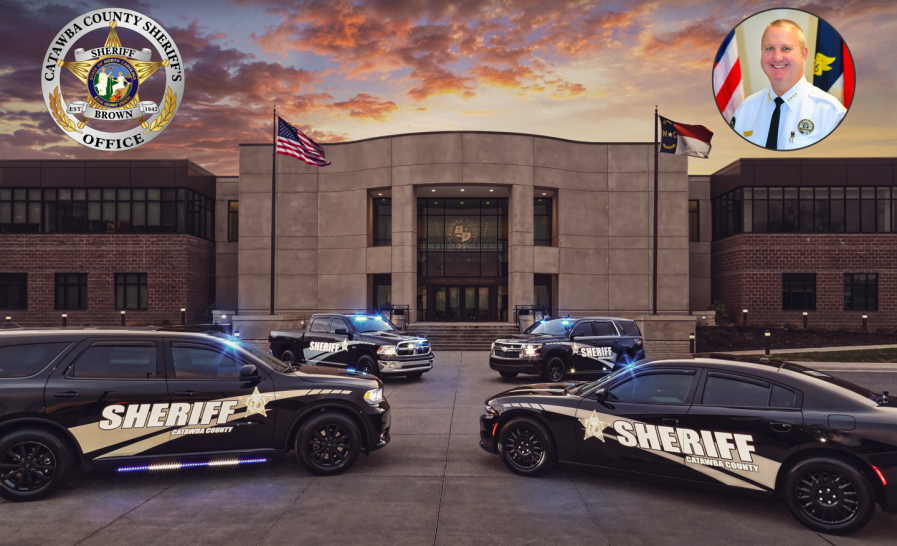 Sheriff Brown was elected to office in 2018 after serving with the city of Newton Police Department for 30 years and retiring after ten years as Police Chief. Sheriff Brown believes strongly in developing relationships and partnerships between law enforcement and the community. To read more about the Mission Statement for the Sheriff's Office, click here.
To read more about Sheriff Don Brown, click here.
The Catawba County Sheriff's Office responds to approximately 115,000 calls for service each year and is comprised of 265 Deputies and Employees. The Sheriff's Office is responsible for responding to calls for service, crime prevention, serving civil process and criminal papers, sex offender registrations, investigating crime, providing School Resource Officers at County High, Middle & Elementary Schools and CVCC, Narcotics, and the Detention Facility that currently houses 259 inmates (close to 600 after expansion in 2021).
---
Important Phone Numbers
| | |
| --- | --- |
| EMERGENCY | 911 |
| Sheriff's Administration | 828-465-8301 |
| Sheriff's Office | 828-464-5241 |
| Chief Executive Officer | 828-465-8337 |
| Civil Process Division | 828-465-8320 |
| Concealed Handgun Permits | 828-465-8984 |
| Crime Prevention Officer | 828-465-8336 |
| Criminal Investigation/Detective Division | 828-465-8340 |
| Criminal Warrants | 828-465-8960 |
| Drug Tip Line | 828-466-ATIP |
| Sex Offender Registry | 828-465-7974 |
| Narcotics Division | 828-464-6932 |
| Detention Facility | 828-465-8999 |
| Records Division | 828-465-8300 |