Catawba County News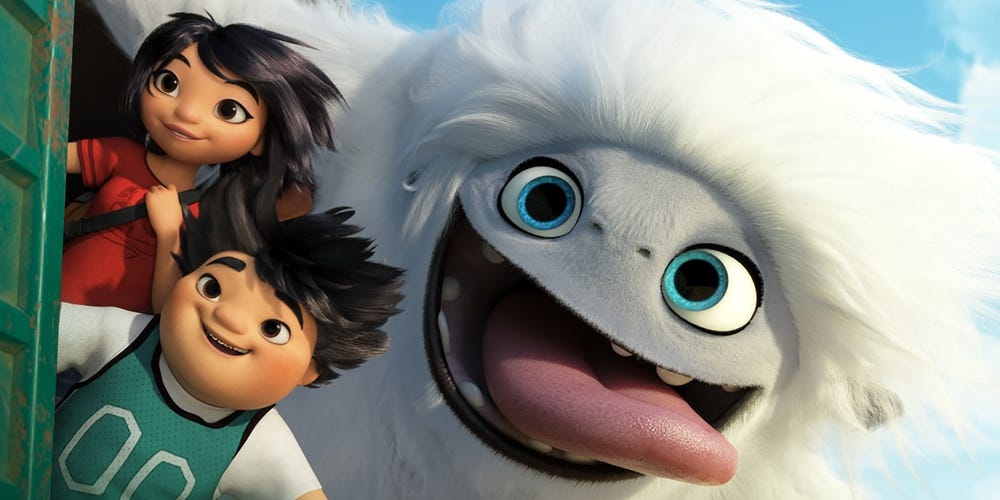 ---
Family Movie: Abominable
Published: February 19, 2020
Bring the kids to enjoy popcorn and a drink while we discover what happens when a Yeti and three youngsters join forces to do good in Abominable. The 2019 computer-animated film traces the adventures of a young girl, Yi, and her two buddies, Peng and Jin, after they discover the enormous creature and commit to helping him return home to the Himalayas.
The Yeti, named Everest, has been captured by a wealthy businessman and a zoologist, and when the trio of friends free him, they embark on a journey across China to reunite him with his family. Along the way, they see amazing landscapes, encounter unusual creatures, and learn of the special power that Everest has over plants and flowers.
When the businessman and zoologist finally track down and tranquilize Everest in an attempt to make money by selling him, an unexpected change of heart and a natural disaster interrupt their intentions, ensuring that Everest ultimately makes his way home.
The heartwarming movie is rated PG, and it offers meaningful lessons about friendship, commitment, doing what's right, and helping people (and creatures) in need. Join us at 4 pm on Friday, February 28 at the St. Stephens Branch Library to see how everything onscreen works out in the end!