Catawba County News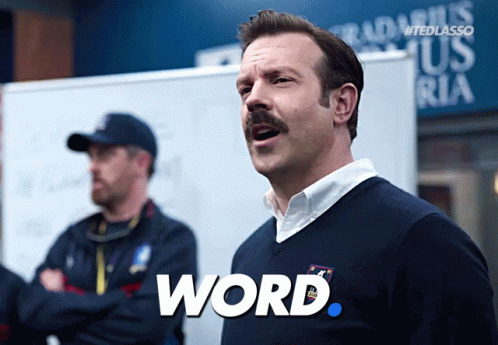 ---
Ted Lasso Characters as Books
Published: December 30, 2021
Sometimes all we need to start a new year off right is a little inspiration. Where better to get inspiration but from AFC Richmond's sweetheart, Ted Lasso. Lasso infused a failing soccer club with his charm and enthusiasm, and gave us an entire reading list along the way. Which got us to thinking, what book would we be if we were Ted Lasso, or Keeley, or Dr. Sharon?
Here is our list of Ted Lasso characters as books...*whispers, all of these books can be checked out from your local library branch - click on the title to put a copy on hold.*
Ted Lasso: The Dharma Bums by Jack Kerouac
Coach Beard: Are you there, God? It's Me, Margaret by Judy Blume
Rebecca Welton: Daring Greatly by Brené Brown
Roy Kent: Bringing Down the Duke By Evie Dunmore
Keeley Jones: Knowing Your Value: Women, Money, and Getting What You're Worth by Mika Brzezinski
Leslie Higgins: The Day You Begin by Jacqueline Woodson
Nathan Shelley: Cold Hearted: A Tale of the Wicked Stepmother by Serena Valentino
Sam Obisanya: Just Like You by Nick Hornby
Dani Rojas: ¡Me gusta cómo soy! I Like Myself! By Karen Beaumont
Dr. Sharon Fieldstone: The Prince of Tides by Pat Conroy
Mae from The Crown & Anchor pub: The Essential Calvin and Hobbes: A Calvin and Hobbes Treasury by Bill Watterson
What would your book choices be for the cast of Ted Lasso?
While you chew on that, here are a few books mentioned throughout the series:
The Beautiful and Damned by F. Scott Fitzgerald
A Wrinkle in Time by Madeleine L'Engle
Ender's Game by Scott Orson Card
The Autobiography of Malcolm X by Malcolm X
Bridget Jones's Diary by Helen Fielding
Chitty Chitty Bang Bang by Ian Fleming