Catawba County News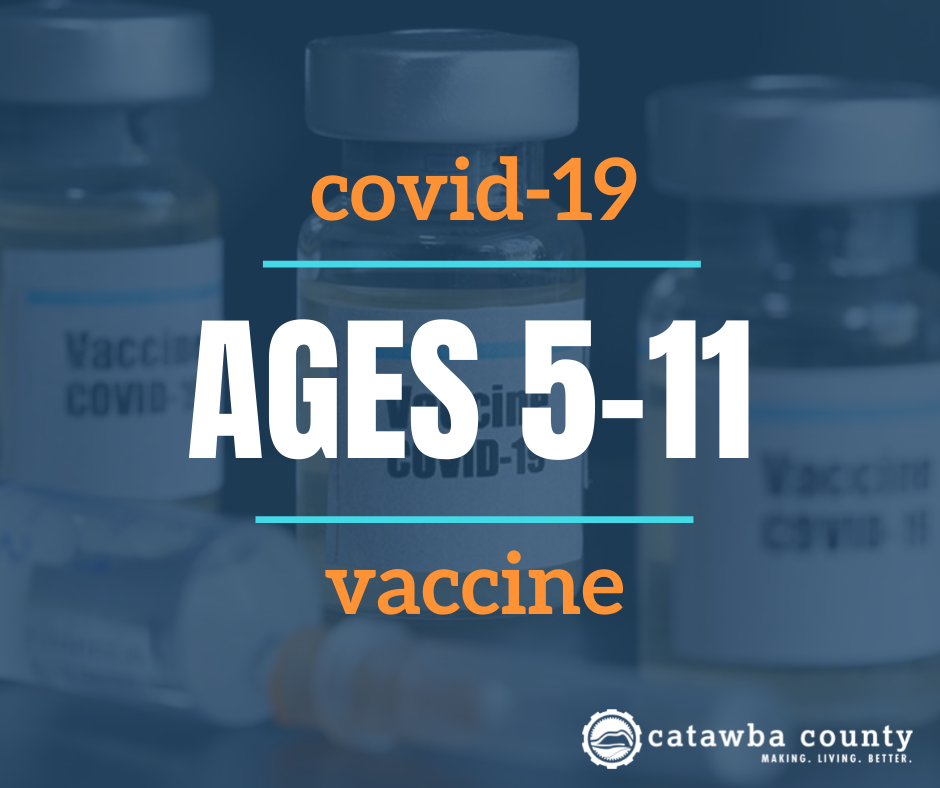 ---
Pediatric COVID-19 vaccine now available
Published: November 04, 2021
PEDIATRIC DOSES OF COVID-19 VACCINE NOW AVAILABLE
HICKORY – Pediatric doses of the Pfizer COVID-19 vaccine are now available in Catawba County. The vaccine cleared all the necessary federal review processes and is available at many local pediatrician offices, retail pharmacies and at Catawba County Public Health.
Last week, the FDA cleared smaller doses – a third of the amount that is given to teens and adults – for children ages 5 to 11. As with all other routine vaccinations for children, the Pfizer pediatric dose's clinical trial results have been evaluated by federal agencies and independent advisory groups, which conduct a thorough review to ensure it is safe and effective for children.
Parents and guardians who wish for their children to receive the vaccine can call their child's pediatrician, schedule an appointment with a pharmacy offering children's doses, or schedule an appointment through Public Health by calling 828-282-2002 or by requesting an appointment online at www.catawbavaccine.org.
"While children are at lower risk of severe illness or death from COVID-19 than older people, 5- to 11-year-olds are still getting sick – with some of them seriously affected, especially with the extra-contagious Delta variant circulating," said Jennifer Lindsay, Catawba County Public Health's School Health Nursing Supervisor. "This is why it is so important for parents to get their children vaccinated for COVID-19."
During the peak last winter, Catawba County had 144 cases among children in a 10-day period. This August, during the Delta surge, there were 222 cases in a 10-day period – one and a half times what we saw when overall numbers were much higher. Even now, more than 1 in 5 cases are in children.
"Children and adults who are fully vaccinated are also not required to quarantine if they have been exposed to a positive case of COVID-19. This helps us all achieve a common goal – keep as many children as possible in the classroom and ready to learn. It also supports children by ensuring they have the opportunity to safely play sports, attend events, and be with friends, which enhance their mental health."
Local providers also continue to administer first and second doses of the COVID-19 vaccine to individuals age 12 and over and boosters to eligible adults who want to receive them. These regular doses of COVID-19 vaccines are available at many locations throughout Catawba County, including some local physician offices, pharmacies and urgent cares. For a list of vaccination providers near you, go to https://www.vaccines.gov/search/. To schedule a vaccination through Catawba County Public Health, call 828-282-2002 or go to www.catawbavaccine.org.