Catawba County News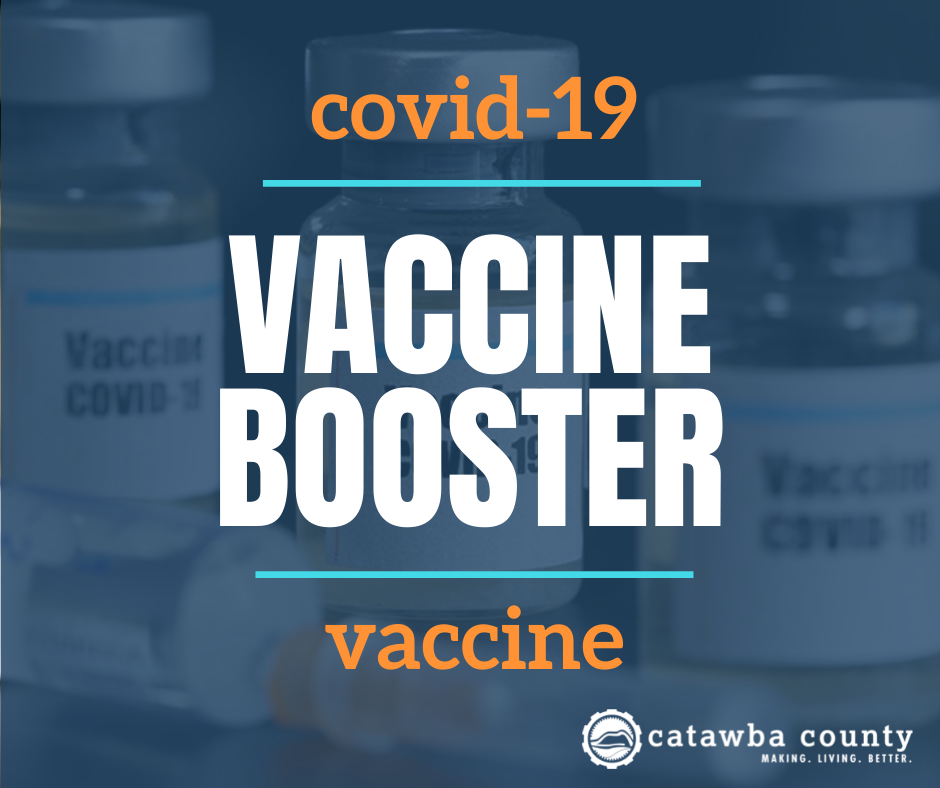 ---
Moderna booster shots now available
Published: October 25, 2021
BOOSTER DOSES OF COVID-19 VACCINE NOW AVAILABLE
HICKORY – COVID-19 vaccination providers across Catawba County are now administering booster doses of the Moderna, Pfizer and Johnson & Johnson vaccines to eligible individuals now that these additional doses are authorized for many groups.
The Moderna COVID-19 booster shot is recommended for individuals who received their second dose at least six months ago and who are at high risk for severe illness or exposure based on their age, profession, living setting or health conditions. The Johnson & Johnson COVID-19 booster shot is recommended for individuals ages 18 and older who were vaccinated with the Johnson & Johnson vaccine at least two months ago. Boosters of the Pfizer vaccine have been available for several weeks.
Here are the groups that are currently eligible:
ADULT ELIGIBILITY AT A GLANCE
PFIZER OR MODERNA (2nd dose at least 28 days ago)
Moderately to severely immunocompromised
PFIZER OR MODERNA (2nd dose at least 6 months ago)
65 years or older   
Adults who live or work in a nursing home or long-term care facility
Adults who work in higher-risk settings (like healthcare workers, teachers, childcare providers or food workers)
Adults who live or work in a pace where many people live together (like homeless shelters, correctional facilities or college dormitories).  
JOHNSON & JOHNSON (1st dose at least 2 months ago)
We will communicate out broadly through social media, our web site and the news media if other groups are authorized later.
Individuals no longer have to get the same booster as their original shot series. Individuals are now able to receive any brand of COVID-19 vaccine for their booster shot. Some people may have a preference for the vaccine type that they originally received and others may prefer to get a different booster.
Local vaccination providers also continue to administer first and second doses to individuals age 12 and over who want to receive them.
Vaccinations are being offered at many locations throughout Catawba County, including some local physician offices, pharmacies and urgent cares. For a list of vaccination providers near you, go to https://www.vaccines.gov/search/. To schedule a vaccination through Catawba County Public Health, call 828-282-2002 or go to www.catawbavaccine.org.