Catawba County News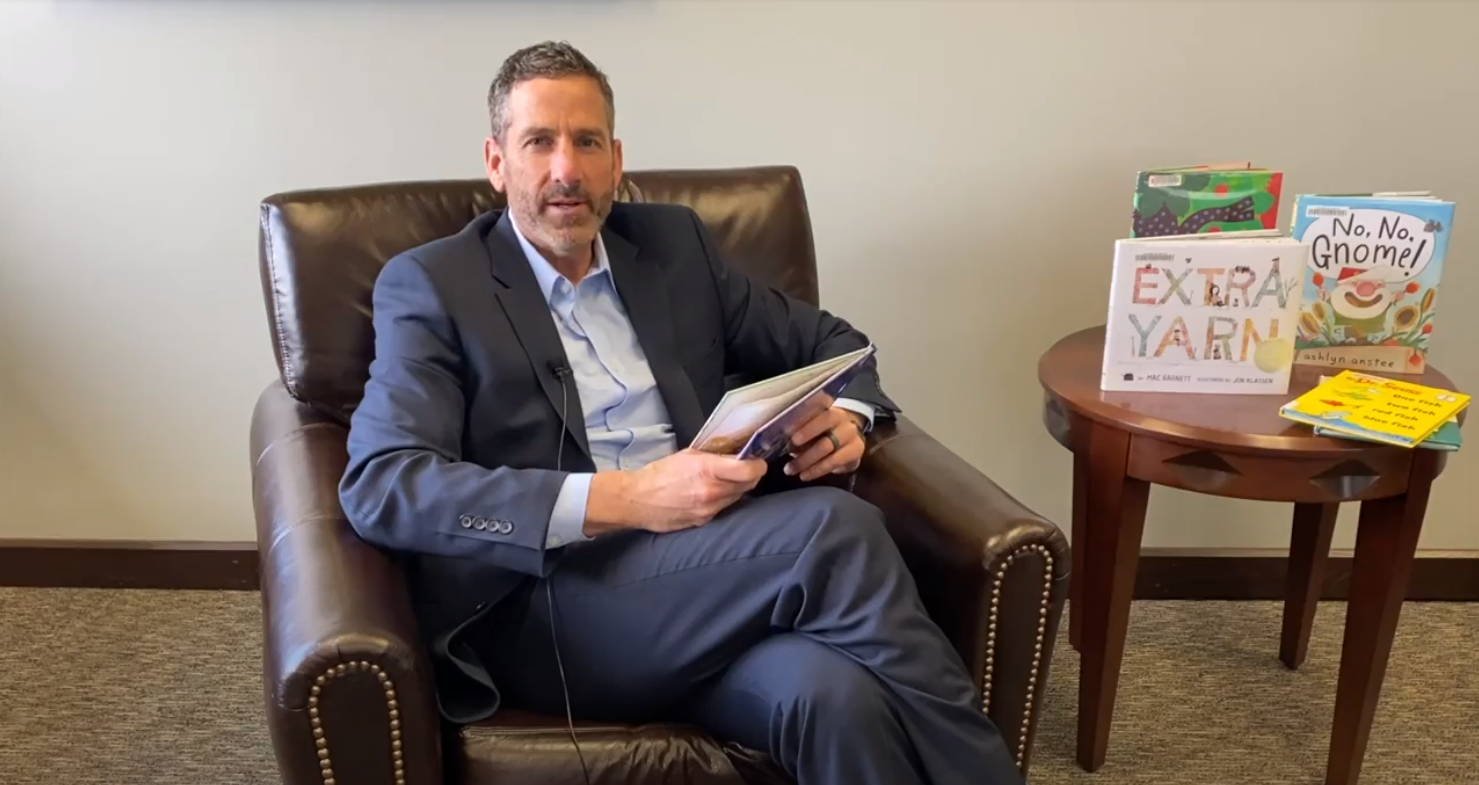 ---
Library Features Local Figures in Read-Aloud Series
Published: February 25, 2021
If you enjoyed being read to as a child, you'll be excited by the read-aloud series the Catawba County Library is offering for Read Across America Day. It features a selection of well-known figures in county government and will run daily from Sunday, February 28 through Saturday, March 6.
Read Across America Day was established by the National Education Association (NEA) in 1998 in conjunction with Dr. Seuss's birthday on March 2. The annual observation still takes place around that date but has been greatly expanded to motivate kids and teens to read regularly year-round.
The Read Across America program shares books that allow young people to see themselves reflected in a variety of stories and characters, and it also promotes books that illustrate different environments and experiences. Read Across America believes that readers who feel included and recognized on the page will be more engaged with the world.
The library's read-aloud series offers an ideal opportunity for families to watch together, reinforcing the message that reading matters, that it's important, and that it's fun.
The schedule is as follows:
Sunday, February 28 — Executive Assistant Elizabeth Krige: The Perfectly Perfect Wish by Lisa Mantchev
Monday, March 1 — Assistant County Manager Alison Alexander: Old Hat by Emily Gravett
Tuesday, March 2 — County Manager Mick Berry: The Berenstain Bears: We Love the Library by Mike Berenstain
Wednesday, March 3 — Library Director Siobhan Loendorf: Mr. Brown Can Moo! Can You? by Dr. Seuss
Thursday, March 4 — Deputy County Manager Mary Furtado: Not All Princesses Dress in Pink by Heidi E. Y. Stemple and Jane Yolen
Friday, March 5 — Cooperative Extension Director Dr. George Place: Ninja Bunny by Jennifer Gray Olson and That is Not a Good Idea! by Mo Willems
Saturday, March 6 — County Attorney Debra Bechtel: The Perfect Hug by Joanna Walsh
The videos will be posted daily on the library's Facebook page and on its YouTube channel. They will appear around 11 am each day and will be available to view until March 15, 2021.