Catawba County News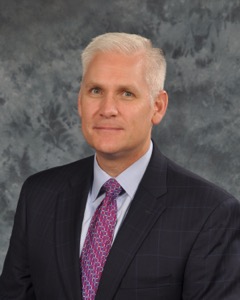 ---
Health Director Doug Urland to Depart Catawba County Public Health
Published: September 12, 2019
Catawba County Health Director Doug Urland has been named Director of the North Carolina Institute for Public Health at UNC Chapel Hill's Gillings School of Global Public Health and will be leaving his position at Catawba County Public Health October 24, 2019.
The Catawba County Board of Health is expected to appoint an interim director at its next meeting October 14, 2019.
Urland joined Catawba County as Health Director in 2004. Under his leadership, Catawba County Public Health established innovative partnerships and earned multiple awards for major clinical and community health initiatives. These have included the expansion of the School Nurse Program in partnership with Catawba Valley Medical Center, the establishment of the Catawba Family Dentistry practice with Gaston Family Health Services, and the integration of Child Health Services with Catawba Pediatric Associates.
In addition to his work for the County, Urland has been active in a variety of local boards, civic groups and professional associations including the Lenoir-Rhyne University Board of Visitors, the Catawba County Partnership for Children Executive Committee and Board of Directors, the LiveWell Catawba Board of Directors, and the Unifour Air Quality Committee.
"Doug is a leading thinker and doer in the public health community, and we are grateful for the positive impact his leadership has had on the health of Catawba County citizens including some of our most vulnerable residents," said Catawba County Manager Mick Berry. "While we will miss him, we are excited that he will continue to serve the citizens and public health providers of North Carolina. We wish him and his wife Laurie the very best in this new endeavor."