Catawba County News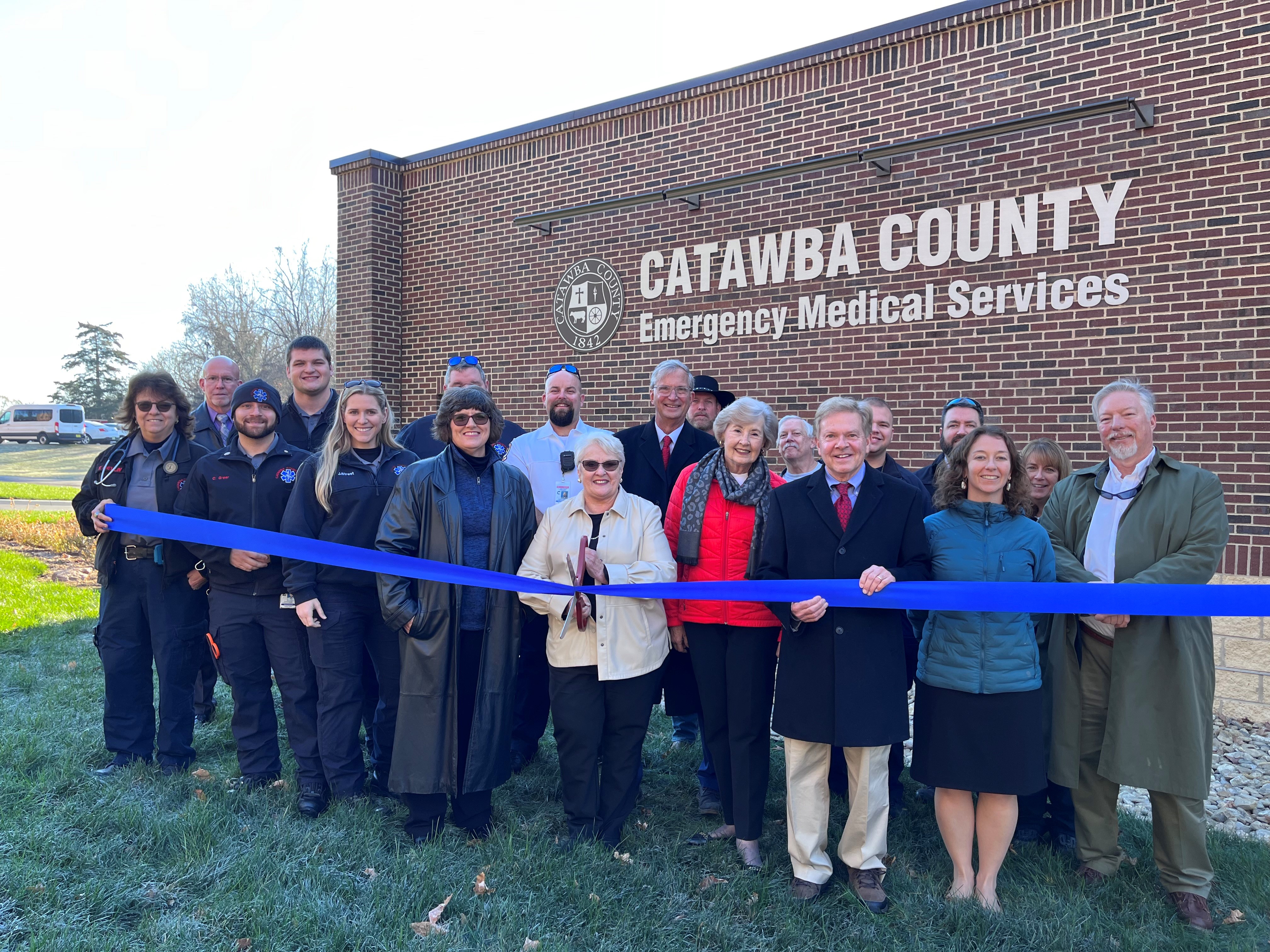 ---
Commissioners Celebrate Completion of Newton EMS Base
Published: November 21, 2022
Catawba County Commissioners (pictured center L-R) Sherry Butler, Board Vice Chair Barbara Beatty, Board Chair Randy Isenhower, Kitty Barnes and Austin Allran celebrated the completion of the newly-constructed Catawba County EMS base in Newton with a ribbon cutting ceremony Monday, November 21. The ceremony was attended by Catawba County EMS staff, construction partners Winstead Architecture, Moss Marlow and Brittain Engineering, and county staff.
The nearly 6,000-square-foot building doubles the size of the former Newton base and places the base at closer proximity to Southwest Boulevard (US Hwy 321 Business). The facility features three drive-through ambulance bays and a large storage area that will serve as the central warehouse for Catawba County EMS and Catawba County Emergency Management.
Photo provided courtesy of Catawba County, no credit required.