Catawba County News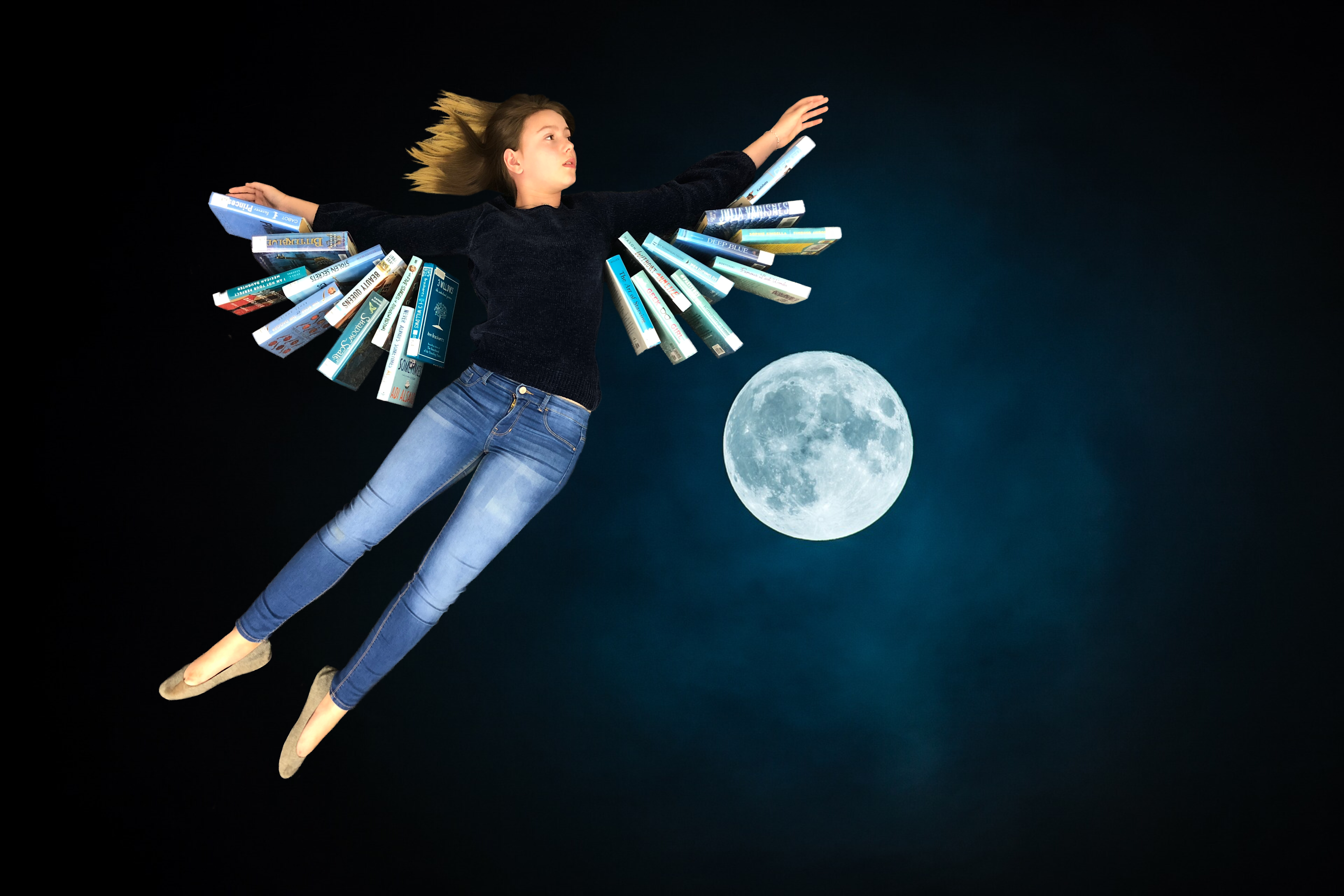 ---
Books Across the Universe
Published: July 24, 2019
What do you get when you combine teen-agers, books, photography, and photo-editing software, along with a heavy dose of creativity?
Something really cool that will boost self-confidence and offer participants an amazing way to imagine themselves and add interest to their social media profiles!
Books Across the Universe creates an impromptu photo studio where teens can design shoots that use books as props for their own photo styling. The books can be arranged into objects, settings, and other tools that flesh out a vision for how a teen wants to be portrayed.
Once the photos are taken, we'll use a photo editing app to switch out backgrounds and manipulate perspectives so that the images look otherworldly, even impossible! Teens will be excited to share the final products online and amaze their friends and family with something that looks completely unreal!
To participate, join us at 2 pm on Friday, July 26 at the Maiden Branch Library. A second session will take place at 2 pm on Tuesday, July 30 at the Sherrills Ford-Terrell Branch Library. Ages 13-18 are welcome.