Catawba County News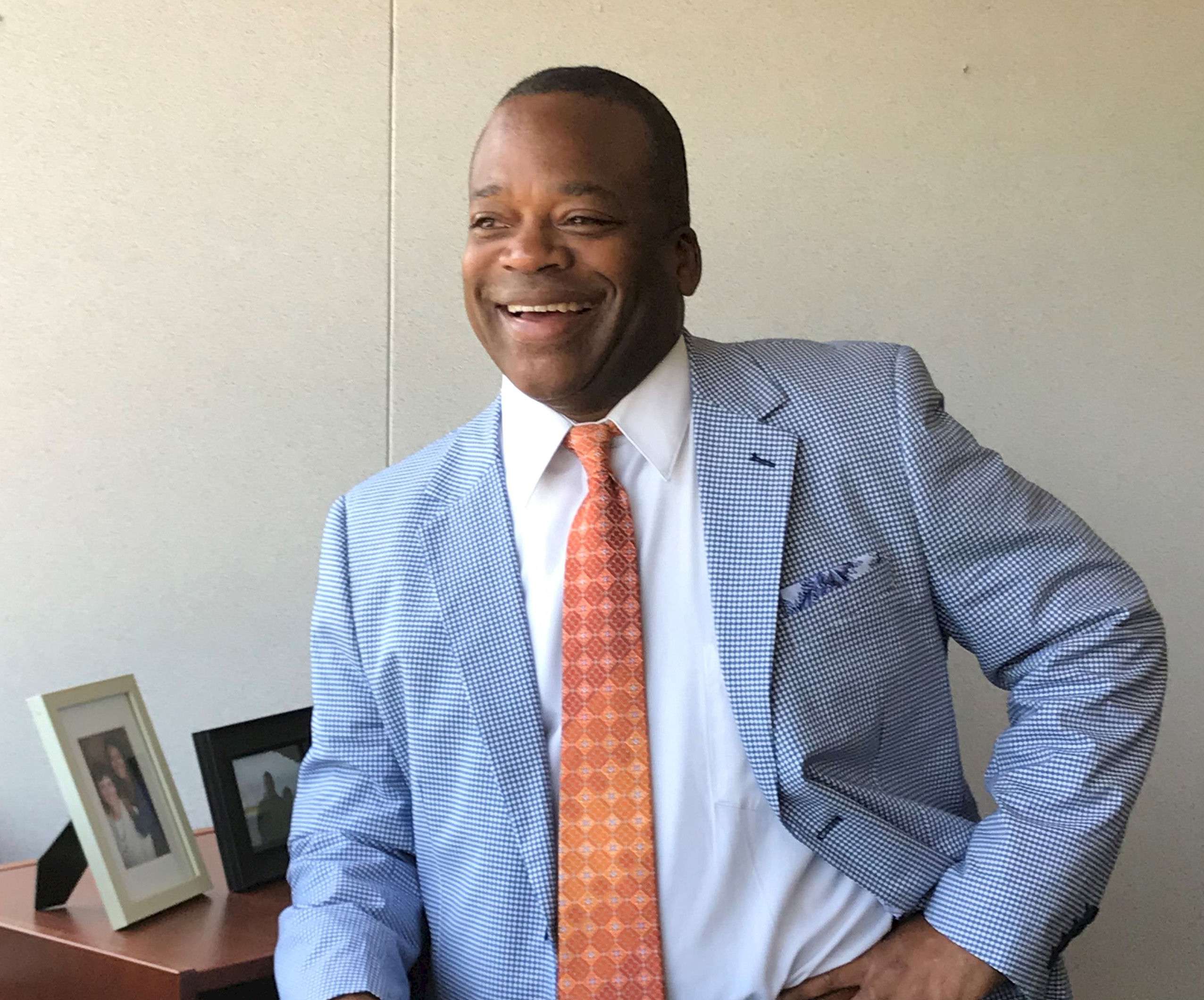 ---
Assistant County Manager Harris to Retire June 2020
Published: August 09, 2019
Dewey Harris, Assistant County Manager for Catawba County since 2008, announced he will retire in June 2020 after 31 years of state and local government service in Oregon, Washington and North Carolina.
In reflecting upon his career, Harris said, "I feel blessed to work in a profession where you can work with others to positively impact the socioeconomic wellbeing of an entire community. It's been an amazing opportunity for my supportive family and also for me professionally."
Harris cites the 11 years he has spent in Catawba County Government as the highlight of his career. Fond of the Margaret Mead quote, "Never doubt that a small group of thoughtful, committed citizens can change the world; indeed, it's the only thing that ever has," Harris said what he appreciates most about Catawba County is the level of collaboration among municipalities, nonprofits, faith communities, the private sector and educational institutions to move this community forward.
"I have enjoyed working with and getting to know Dewey throughout his time with the County," said Catawba County Board Chair Randy Isenhower. "Along with staff, he has helped move the County through challenging times and contributed significantly to the sustained progress we have achieved today. On behalf of the entire Board of Commissioners, we thank Dewey for his dedication to the County and the community at large, and we wish him all the best in retirement."
During his tenure with the County, Harris has served on numerous local boards focused on human services, arts and education. In discussing what retirement looks like for him and his wife, Sandy, Harris said, "We are excited about our future plans, which will undoubtedly include continued community service."
"I have known Dewey since before he came to Catawba County, and working with him has been a pleasure," said Catawba County Manager Mick Berry. "His integrity and compassion enable him to work effectively with a wide range of people, and he is held in high regard by the employees of the County and the many citizens and organizations he has served. I wish him and Sandy continued success in the next phase of their lives."
The Harrises reside in Hickory and are parents of two adult children.