Catawba County News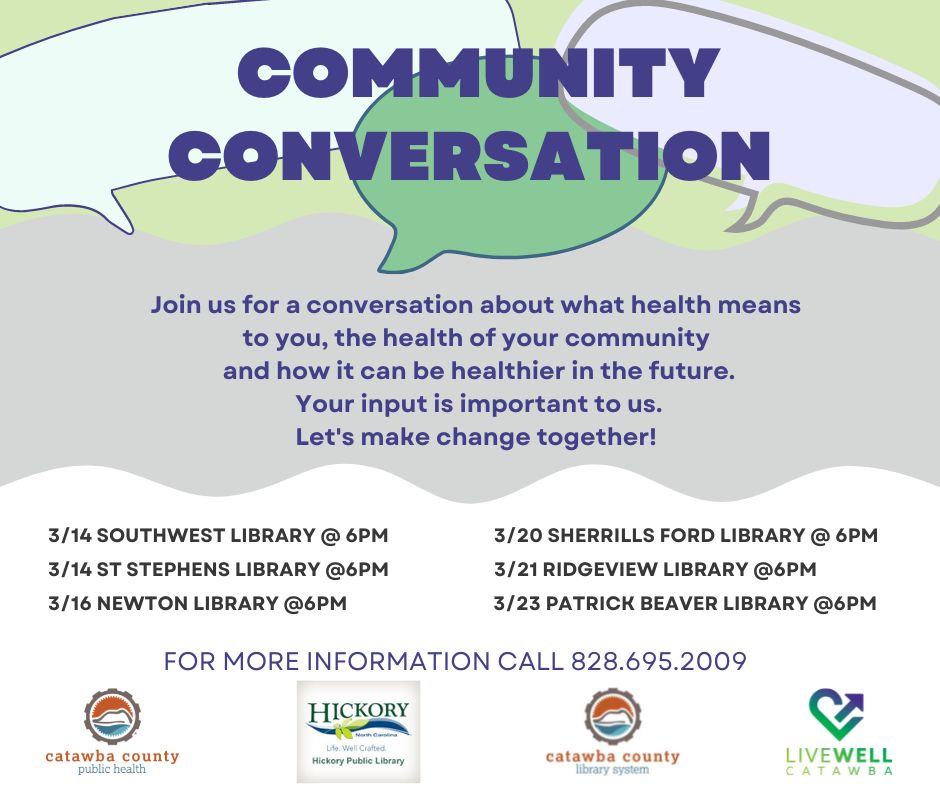 ---
2023 Community Health Assessment and Conversations
Published: March 09, 2023
Catawba County Public Health and LiveWell Catawba are starting the 2023 Community Health Assessment to better understand the needs and priorities of our community, and they need as many ideas as possible. In collaboration, the library is offering several times and locations for the community to gather for this important discussion.
Join us for a community conversation exploring how we define health and how we can work together to improve the health and well-being of our community. These sessions are open to everyone – bring your children, neighbors, and friends!
Tuesday, March 14 at 6 pm
Southwest Branch Library
St. Stephens Branch Library
Thursday, March 16 at 6 pm
Main Library in Newton
Monday, March 20 at 6 pm
Sherrills Ford-Terrell Branch Library
*Two sessions will also be held at Ridgeview Branch Library on March 21 and Patrick Beaver Memorial Library on March 23, both starting at 6 pm.