Mountain Creek Park
Mountain Creek Park
Located on the northwestern tip of Lake Norman in Sherrills Ford, this 606-acre park features an extensive 19.52-mile multi-use trail network designed to optimize mountain biking and a host of other amenities including an adventure playground, a mountain bike skills course and tool stations, pickleball courts, a dog park, fishing pier, canoe/kayak launch, an outdoor classroom, an observation platform, picnic shelters and a paved ADA-accessible trail that winds through a quiet cove.
Mountain biking is at the heart of Mountain Creek Park. Along with dedicated bike-only trails and endless route combinations, Mountain Creek Park has quickly become a regional mountain biking destination.
Location:
6554 Little Mountain Rd.
Sherrills Ford, NC 28673
(828)-465-9645
The entrance to the park is located directly on Little Mountain Road. If you're headed to the park and using a navigation app, please note that some apps, especially if they haven't been recently updated, may take you to the wrong location. To ensure find us, enter the park's street address or GPS coordinates (35.59855, -81.03185) to get to our entrance on Little Mountain Road. If your navigation system takes you off Little Mountain Road to find our entrance, please note this is not correct.
TRAIL STATUS
Trails close to biking and hiking based on wet conditions for both safety and trail conservation. To see current trail status, please visit us on Facebook @CatawbaCountyParksNC, on Instagram @catawbacountyparks, or check out the Tarheel Trailblazers trail status page. You may also call the park office during park operating hours at (828) 465-9645.
Why do we close the trails at Mountain Creek Park?
It takes a while for new, natural surface trails like ours to set in and mature. Our trails are at highest risk for damage during and after inclement weather, when visitor traffic in wet conditions can cause erosion and rutting – and because they're so shaded, they might take a little longer to be ready for safe exploring. If you're planning a trip to our trails at Mountain Creek Park, we encourage you to be mindful of recent weather conditions and check our trail status ahead of time.
Get a Georeferenced Trail Map
OPTION 1: Avenza Maps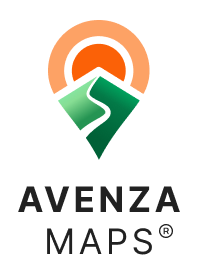 Follow these steps:
Download the Avenza app from Apple store or Google play store
Click the word "HERE" below
For an iPhone, select the save button and scroll to "more" where you can select Avenza Maps. For Android, choose Avenza to open
Once the Avenza maps opens, the map will appear and be ready for use
Click HERE for downloadable georeferenced trail map for use in the Avenza app
OPTION 2: Interactive GIS Map
Click HERE for an interactive georeferenced trail map
Mountain Creek Park eBird Checklist
Recreational Opportunities
Mountain Creek Park Frequently Asked Questions