My Catawba County
Birth of an Arts District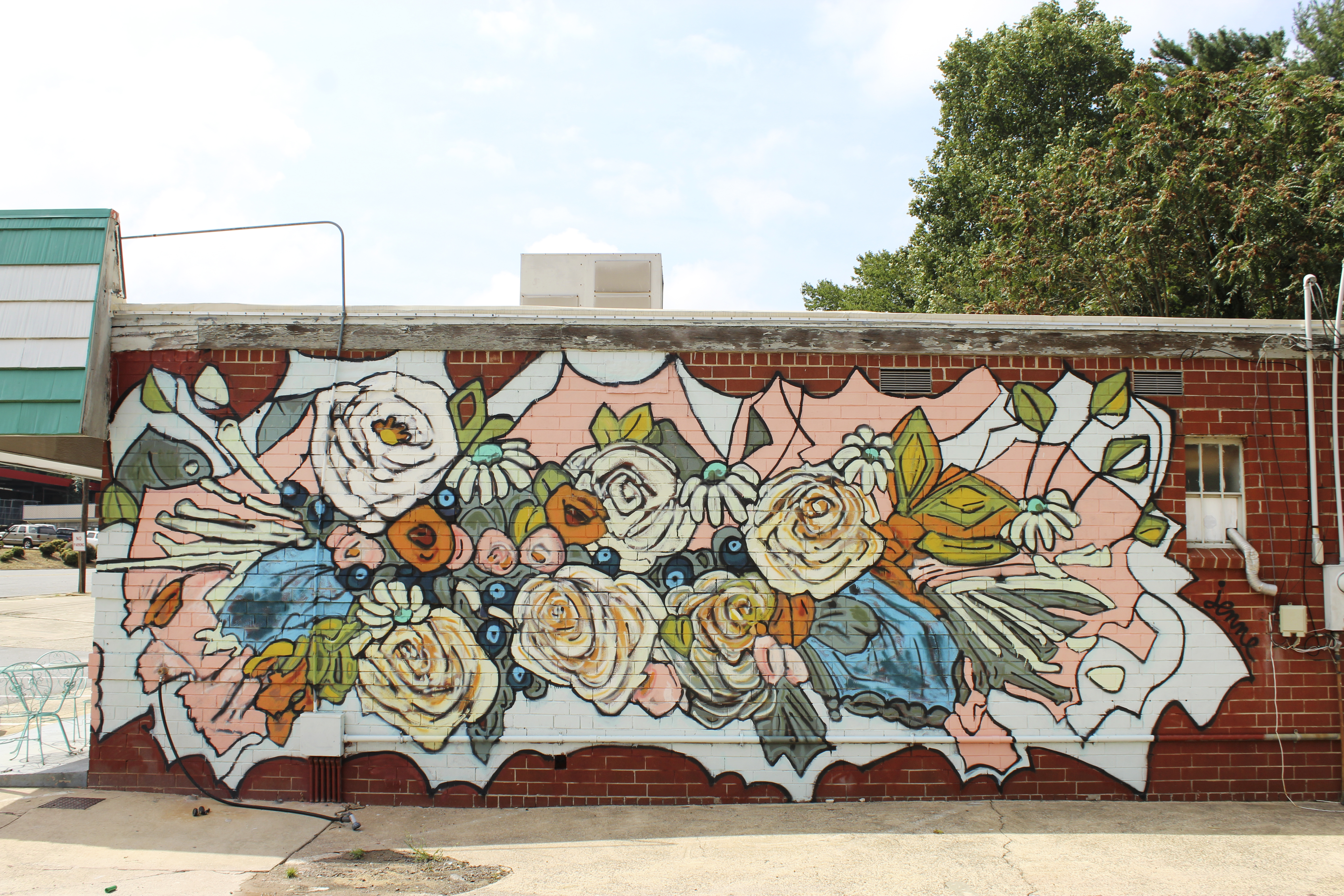 Over the past several years, the Old Lenoir Road area in Hickory has been transforming into a budding arts community known as the OLLE Arts District. Driven by the artists and creatives who own studios and businesses in the area, the OLLE Arts District has taken on a life of its own – with annual events (including an upcoming Spring Market) and planning for the City of Hickory's OLLE Art Walk. To learn more about the district, we reached out to founding member (and co-owner of The Hickory Tree) Meredith Ross.
What is the OLLE Arts District?
The OLLE Arts District is a budding community of artists and business owners who are collaborating to grow the arts community and build destinations along "Old Lenoir Road." [Editor's Note: OLLE is a combination of "Old" and "Lenoir" and is used to reference this area in Hickory.]
How and why was the OLLE Arts District formed?
After destinations and art studios started popping up along the corridor, we [Meredith and JD Ross] saw a need to gather the potters, painters, crafters, and designers to begin building a community. We hosted informational meetings as well as collaborative events to promote the growth and help each other with promotion. The group hosts pop-up events to sell crafts and art. We also meet to plan, create branding and share vision for how to grow the district by bringing more destinations and artists to the forefront.
Who is involved in the OLLE Arts District?
Dana Andreasson and other Potters (Mud Mamas Studio), Charles Kimso (African Heritage USA), Hunter Speagle (ATAC Galleries), Meredith and JD Ross (Designers from The Hickory Tree), Gavin Mitchell (Property Owner), Jonathan Tucker (Welder), THE ART MILL, Dale Helton, Lana Bailey (Vintage Blue).
What are some of the projects developed or supported by the OLLE Arts District?
We are currently working on our May 9 Spring Market and Craft Fair hosted at Mud Mamas Studio; businesses along the corridor participate with special events and promotions. Our admin team is also working on getting a grant to install entryway signage, pole signage, and public art installations along the new OLLE Art Walk that is to be installed along the road this year!
What is the long-term vision for the OLLE Arts District?
Our long term vision is to see some of the old warehouses and smaller blighted properties become available to local artists and visionaries to create a unique and creative arts district in Hickory. Because property owners seem very hesitant to sell, even if they are not using or maintaining their properties, this has been a very uphill battle. There is no shortage of demand from the community to bring cool studios and businesses to the district.
Photo: The Flower Mural (2020), by artist Sara Jenne Echerd, was commissioned by Mud Mamas Studio and is featured on the side of the studio's building in the OLLE Arts District. Photo provided by Visit Hickory Metro.