My Catawba County
5Q: Vidal Sipe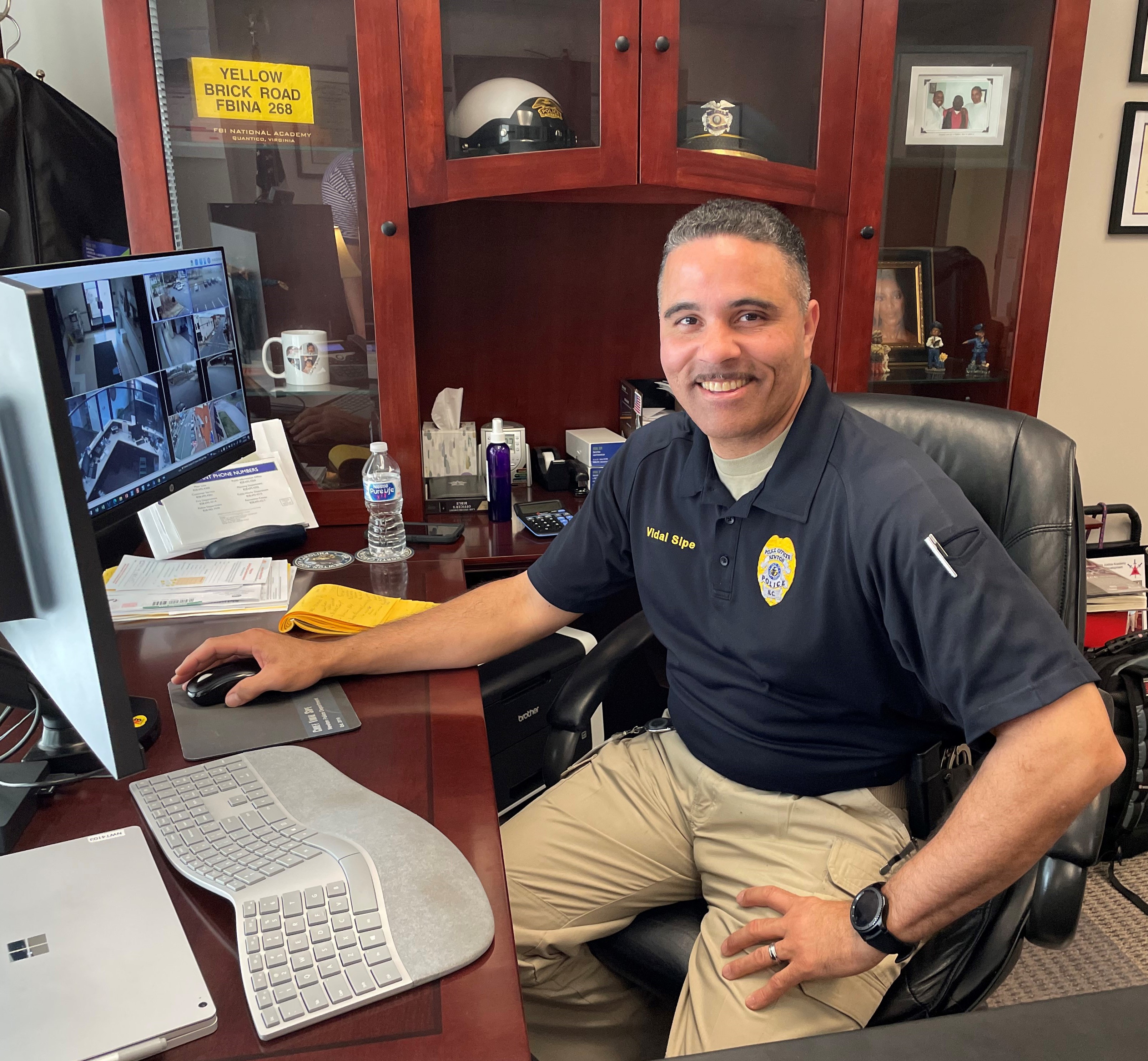 This month's 5Q is with Newton Police Chief Vidal Sipe, who joined the Newton Police Department as chief in 2019 after 19 years with the Hickory Police Department. Sipe's longtime career in Catawba County, where he has also raised his family, has been dedicated to building and maintaining good relationships with the residents he serves.
What are the chief responsibilities of your role?
My primary responsibility is to supervise and manage the Newton Police Department. In doing so, I assume the responsibility of ensuring all our employees have the necessary training and tools to serve citizens and visitors of the city.

What is your vision for the community, and how are you working to achieve it?
My vision is for the Newton Police Department to continue working with members of the community to build on the positive relationships that we have established. It's those relationships that make Newton a safer, more enjoyable environment for everyone.
What is the most rewarding aspect of what you do, and why?
The most rewarding part of this profession has not changed since the day I started: helping people have a better day than it was before we met. This job regularly puts officers in contact with citizens who are going through the darkest moments of their lives. Often in those moments, citizens have no one to turn to other than the police officer who is with them. If I or another member of the Newton Police Department can brighten someone's day or give them just a little more hope, that is reward enough for doing what we do.
On a personal note, what do you love about living in Catawba County?
Since 1990, I have traveled and lived in numerous places throughout the United States and overseas. I have lived in Catawba County well over twenty years, and in my opinion, this county is one of the safest places to live, work, and raise my family.

What is the best advice you've been given, and how has it made a difference for you?
Do the right thing by God and you won't have to worry about anything. People will see you as who you are through your actions, not what you say.
RAPID FIRE QUESTIONS:
Favorite hobby?
Fishing (what else is there?)
A little bit country or a little bit rock and roll?
A little bit country
Favorite place in Catawba County?
My home
Eastern or Western BBQ?
Western
What are you currently reading?
These questions you are asking [smile].