My Catawba County
5Q: Mandy Pitts Hildebrand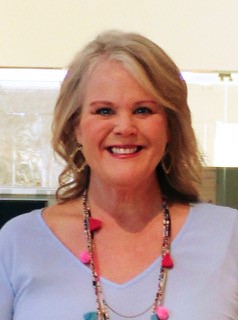 This month's 5Q features Mandy Pitts Hildebrand, CEO of the Hickory Metro Convention Center & Visitors Bureau. If you know Mandy, you couldn't possibly know anyone more excited about promoting our community than this Hickory native. And if you haven't yet had the pleasure of meeting Mandy, read on.
What are the chief responsibilities of your role?
To lead a team of hospitality professionals that bring visitors to our community – whether it's through meetings/business travel, leisure, or sports.
What is your vision for the community, and how are you working to achieve it?
My vision for the community is that in the next few years more leisure visitors will visit the community. We already have something for everyone, no matter what their hobby is, but the community will have even more amenities that not only locals enjoy, but visitors will also enjoy. This includes our outdoor trails, connecting destinations through walkways and streetscapes and signs, lakes, museums, arts of every kind, destination restaurants and breweries/wineries/spirits, shopping opportunities and excellent lodging options. The team at Visit Hickory Metro is marketing our community as one of the best places to visit to communities within in the state and across the southeast.
What is the most rewarding aspect of what you do, and why?
Two things. One is when a visitor starts to go through the Hickory Metro Destination Guide and gets so excited about all there is to do in our community. Two is to welcome repeat customers back to the convention center and they are coming back because of the great experience they had while holding an association meeting or event that was successful in every aspect – from the staff and hospitality from our tourism partners, all of us take great care of our guests.
On a personal note, what do you love about living in Catawba County?
The people who live in the county and throughout the Hickory Metro. I believe we have a genuine love for others, and we care about our neighbors, friends, family, the whole community as well as visitors.

What is the best advice you've been given, and how has it made a difference for you?
To always make time for people – take time to listen as well as to converse. It makes a difference to connect with someone, whether it be a new acquaintance or someone you have known for decades. It has made a tremendous difference in both my professional and personal life. I have had many opportunities, professionally and personally, to serve in various roles over the years and there are always people I can call to seek advice, run ideas by and/or pull a group of people together to make something happen.
RAPID FIRE QUESTIONS
Favorite hobby?
I have several hobbies, but one that's daily is feeding and watching my backyard birds.
A little bit country or a little bit rock and roll?
Rock and Roll
Favorite place in Catawba County?
So many favorite places, but if I had to choose it would be walking the trails up to the top Bakers Mountain – a great workout and a wonderful view of our community from the top.
Eastern or Western BBQ?
Western
What are you currently reading?
I have a stack of books at home that I want to read, but right now, just have time to read books with my First Presbyterian Church - Hickory Bible Study Group and we have been reading and studying "Elijah" by Priscilla Shirer.