Recycling & Waste Reduction
The Recycling and Waste Reduction division manages Catawba County's residential curbside program for residents living in the unincorporated areas of the county. The division offers a free and voluntary Commercial Recycling & Waste Reduction Partnership Program to all businesses within the county. Provides environmental education, materials, presentations and tours to school systems, business community, civic organizations, and the general public.
For information about the county's residential recycling and solid waste programs, how to set up curbside service, and much more click here Residential Recycling/Solidwaste Services Guide. Check out the chart below to see where you can take your hard-to-recycle materials for recycling!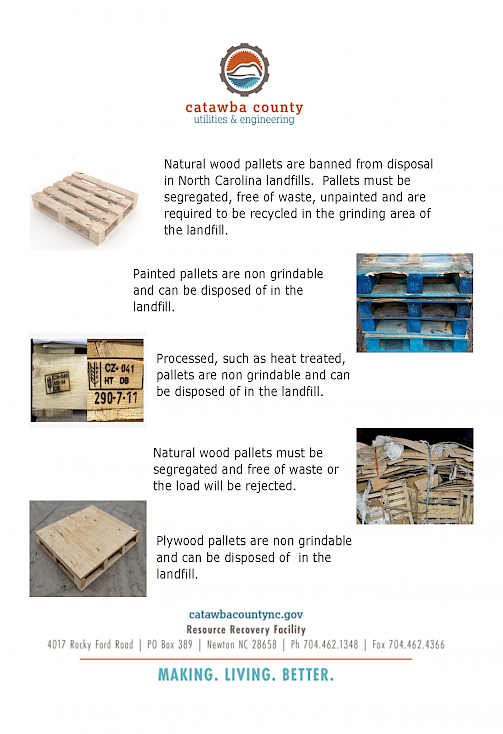 Click on a tab below to learn more about:
Residential Curbside Collection Services, Commercial Recycling & Waste Reduction, Educational Outreach & Tours, and How to Dispose of 40 different items.
---