Catawba County News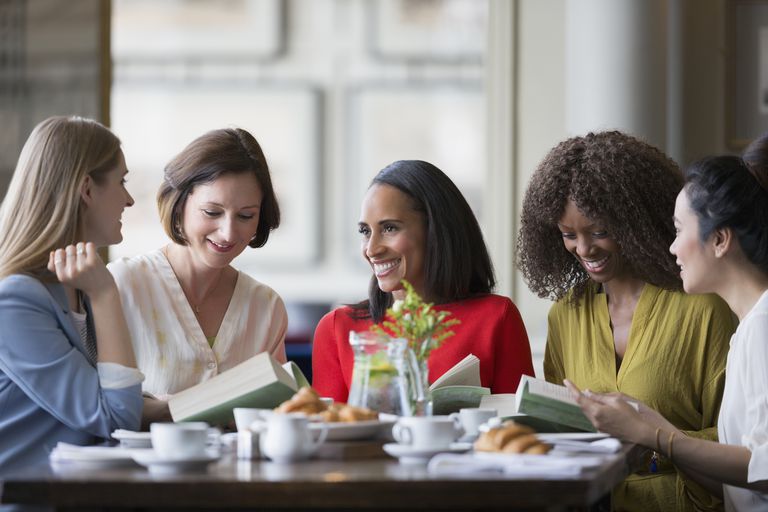 ---
What's an Un-Book Club?
Published: January 03, 2019
Many people love reading and relish talking about books, but the prospect of belonging to a book club is daunting to them. A monthly commitment? Another activity to keep track of? The preparation needed to participate? All of it just adds up to another task in a busy schedule.
Or does it?
At the library, we believe that reading should be pleasurable, so we're embarking on a new model of the traditional book club. We're calling it the UnBook Club for Non-Joiners, and you may just be the perfect candidate!
The UnBook Club breaks standard 'rules' to be more accommodating to more people. Essentially, it's a club for people who don't want to read what everyone else is reading, who don't want to get tied down each month, and who would prefer to have some food and drink options with their book club, thank you very much.
At an UnBook Club meeting, all you have to do is tell other participants about the book(s) you've been reading: what you like, what you don't, what resonates with you, and so on. They do the same, so everyone gets a chance to share their love of reading in a personal, concise, no-pressure way. Hopefully, you'll get some good leads on future reads, and you can choose when and how often you'd like to attend.
We'll kick off the UnBook Club on Wednesday, January 9 at 4 pm at the Blue Moon Tavern in downtown Newton. Then, the group will continue to meet on the second Wednesday of each month, same location.
So all you have to do is keep on reading what you want at the pace you want. Just make sure to come tell us about it!
PS If you do happen to be a fan of traditional book clubs, the newly-formed Mountain View Book Buzz will be discussing Eleanor Oliphant is Completely Fine by Gail Honeyman at 6 pm on Tuesday, January 8 at the Southwest Branch Library. And the Southern Pens will be talking about Hillbilly Elegy: A Memoir of a Family and a Culture in Crisis by J.D. Vance at the Main Library in Newton at 10 am on Saturday, January 12. Either one gladly welcomes newcomers!