Catawba County News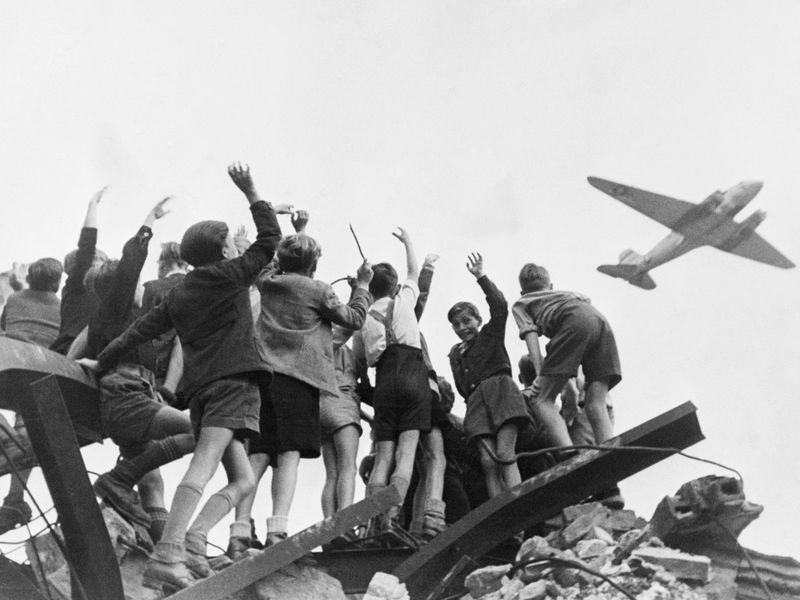 ---
The Berlin Airlift: Saving a City
Published: March 27, 2018
In 1948, the Soviet Union blockaded the newly formed city of West Berlin, hoping to bring it – along with all of Germany – under Communist control. In response, the US, England, and France created a massive airlift to provide essentials to the city of 2.4 million people for more than a year. Historian Edwin "Eddie" Ide will share details of what's been called the most significant non-combat military operation of the 20th century.
The efforts by these Allied forces were one of the earliest Cold War confrontations with the Soviets and accomplished a great deal in preventing the Soviets from advancing communism into western Europe. Although the airlifts took place in trying weather and endured both crashes and fatalities, they offered West Berlin residents the hope and support they needed in the face of 300,000 Soviet troops who waited outside the city for an opportunity to claim it for themselves.
Newton resident Eddie Ide was formerly the sales manager and publicist for the Wilkes-Barre/Scranton Airport's airshow in Pennsylvania, where he first encountered an aircraft involved in the Berlin mission. Intrigued, he researched the airlift and met with folks involved in it, both in America and Germany. He continues to dig in to this important chapter in 20th-century history and share it with civic organizations, aviation groups, universities, and more.
Join us as Eddie shares not only the heightened tension behind the airlift but the humor, the humanity, and the triumphs as well. Hearing how the Germans showed their thanks and how the Allied troops delivered not only coal but candy will encourage you to see the good that we can do when we come together as people united in hope.
Three presentations are available: Saturday, April 7 at 11 am at the Southwest branch, Saturday, April 14 at 3 pm at the Main Library in Newton, and Saturday April 28 at 11 am at the Maiden branch.