Catawba County News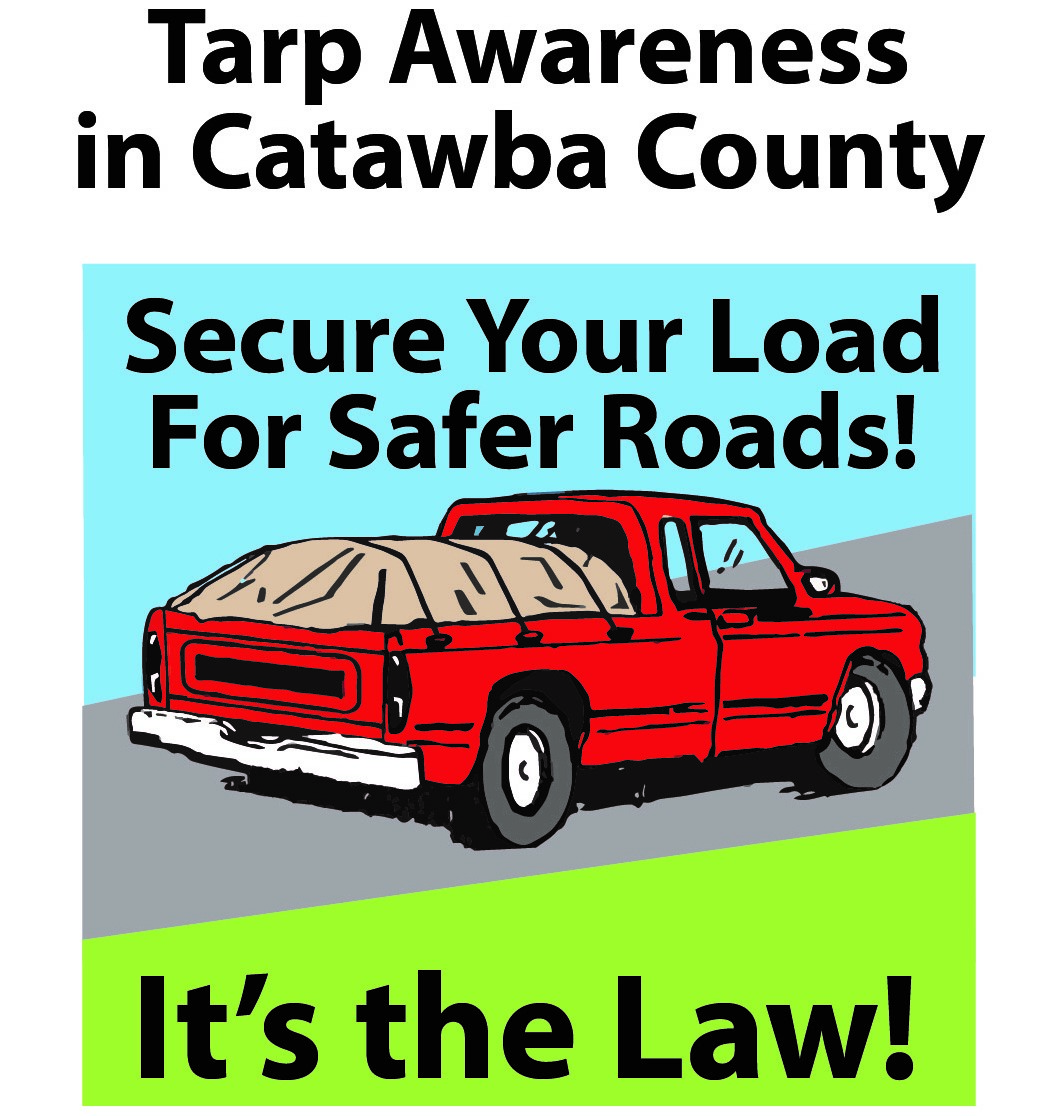 ---
Tarp It!
Published: March 14, 2019
Tarp it! (A community wide environmental education awareness program in Catawba County)
Awareness Week is April 1st – 7th
Help reduce roadside litter and increase safety by using tarps to secure your waste loads. In North Carolina, half of all litter is blown onto the roads, not thrown. NC taxpayers spend millions of dollars each year to remove litter that blows out of truck beds because they are not properly secured. By securing your waste loads you keep furniture, mattresses, empty containers, garbage bags, fast food trash, construction debris, tools, and other items off of Catawba County's roadsides.
Thank you for always remembering to Tarp it!
Sponsored by: Keep Catawba County Beautiful, Republic Services, and Catawba County Utilities & Engineering