Catawba County News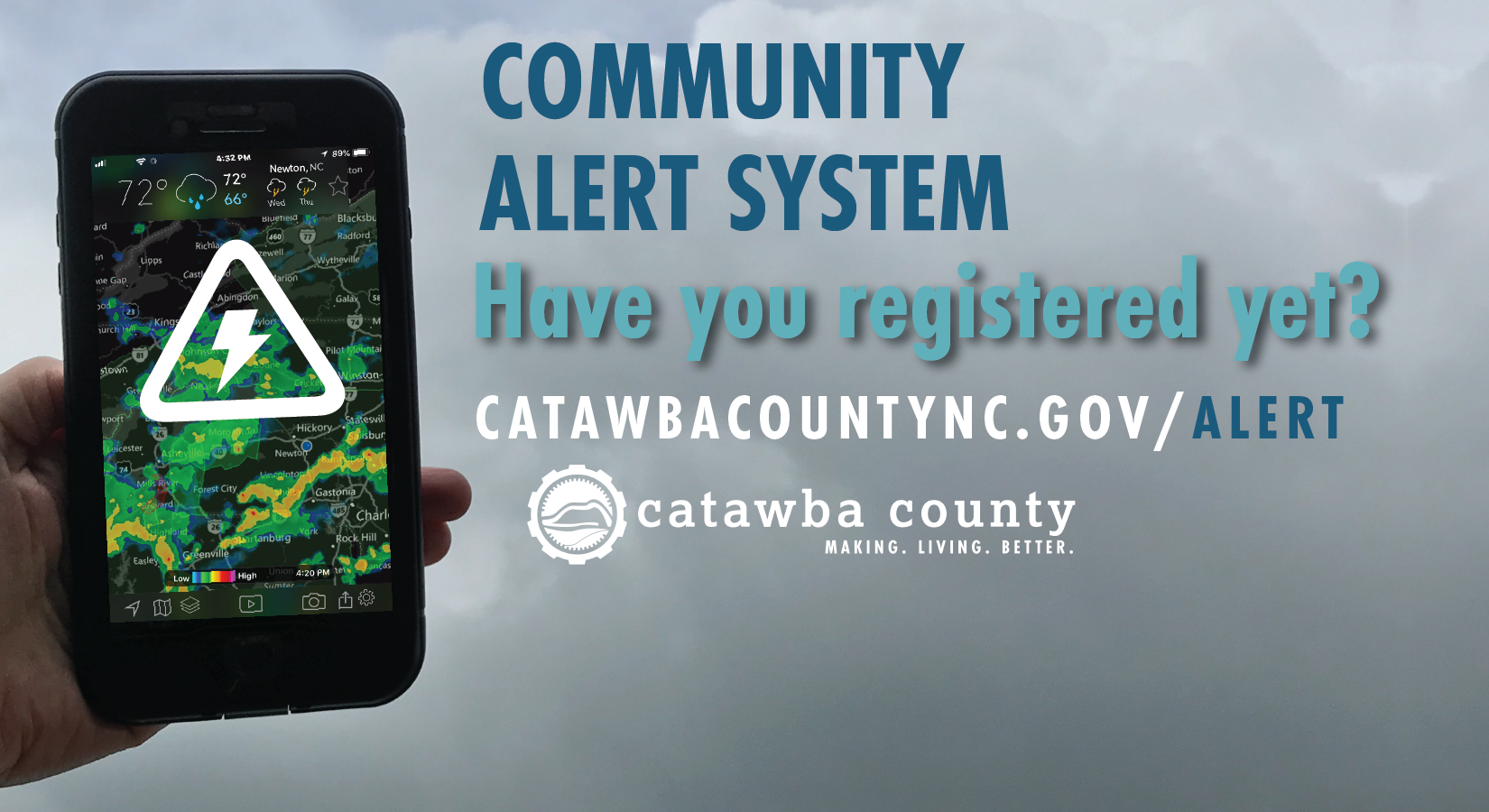 ---
Register for Catawba County's Community Alert System and Weather Warnings
Published: May 31, 2019
As summer storm season gears up, Catawba County Emergency Services encourages residents to sign up for Community Alerts and Weather Warnings through the Catawba County Community Alert System.
Available at no cost to all Catawba County residents, the Community Alert System and its Weather Warnings feature provide notifications regarding local emergencies and area weather alerts that may impact health and safety.
Register online at www.CatawbaCountyNC.gov/alert or call (828) 465-8230 for help getting registered. There is no time limit to enroll.
When you register, be sure to opt-in to receive localized Weather Warnings. Weather Warnings are sent within seconds of the National Weather Service issuing tornado, flood and severe weather alerts. These alerts are location-specific and are issued to individuals whose registered address is within the immediate threat area. For example, if a tornado warning is issued for a specific area in Newton, residents who have registered addresses within that area will receive alerts.
You may register your cell phone, landline or VoIP for your home and your business, and you may choose to receive your alerts as voice messages, texts, emails or TTY. Multiple phone numbers and emails for the same address may be registered.