Catawba County News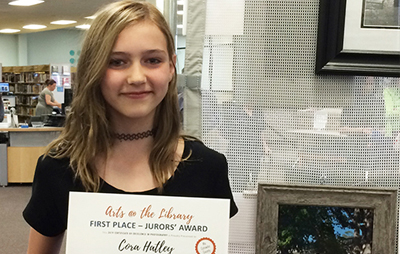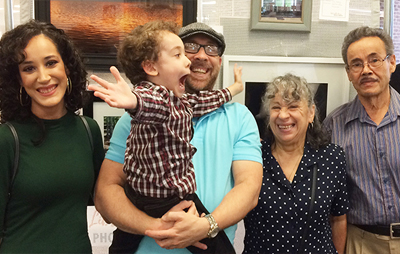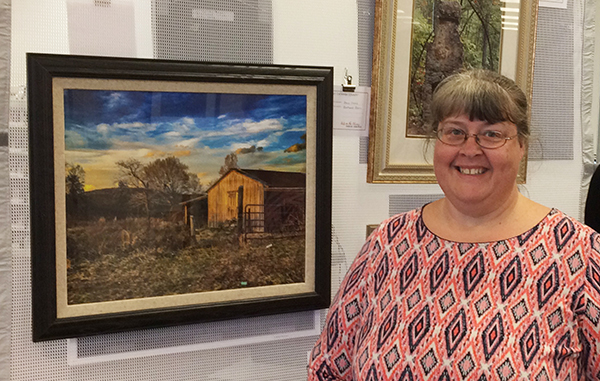 ---
Photo Contest Winners Celebrate Catawba County
Published: May 20, 2019
A student, a young mother, and two local photographers walked away with top honors in the Catawba County Library's 'My Catawba County' photography contest.
The competition – part of the Arts @ the Library initiative designed to make art more prominent in local libraries and provide greater access to the community's rich arts and culture scene – was created to showcase the people and places that distinguish Catawba County.
The reception to announce the winners took place May 9 at the Main Library in Newton and was attended by the photographers, their families, and a host of library patrons and community members. All photos in the exhibit will be available for viewing through the end of May.
The first-place winner was Cora Hatley, a local student and community theater actor. Her photograph, entitled Old Courthouse, captures the stately architecture of the courthouse on Newton's downtown square. It was selected by a panel of jurors, including Catawba County Board of Commissioners chair Randy Isenhower, who shared how arts and culture initiatives help drive county strategies to make living better.
The second-place winner was Lydia Mearse, a pastor's wife and homeschool mom of two sons. Her photo, entitled Happy Trails, was inspired by her family's love for county parks and outdoor spaces. It depicts her boys running through Riverbend Park, where they often play in their downtime. The photo was selected by Catawba County Library director Suzanne White.
The third-place winner was Lisandro Capetillo Ortiz, a father and local photographer who is originally from Puerto Rico. His black-and-white photo, entitled Welcome Home, portrays his mother's hands holding a model of North Carolina and was motivated by his gratitude for supervisors and colleagues who helped him transition successfully into his Catawba County home. His photo was selected as the People's Choice winner by reception attendees.
The honorable mention winner was Dana Owens, a mom and owner of a local photography business. Her photo, entitled Backyard Barn, memorializes a timeworn landmark and a beautiful rural landscape.
The photography contest brought out a wealth of talents and a broad overview of what makes Catawba County special, with subject matter ranging from bluebirds to teen skateboarders in downtown Hickory. The submissions also represented a wide array of amateur and seasoned photographers from all walks of life.
The Arts @ the Library initiative offers an ongoing slate of programs to enrich residents through hands-on and instructional workshops. Its influence is extensive: Mearse's son, for example, took advantage of a library seminar on outdoor photography and decided to pursue summer coursework at Catawba Valley Community College as a result. Ortiz discovered English as a Second Language (ESL) classes at the Main Library and now uses them, along with Mango Languages software, to help build grammar and conversation skills.
Arts @ the Library also introduced the Art-o-Mat to the community. This repurposed cigarette vending machine offers original, small-scale art for just $5.00 per item, making it possible for patrons and residents to add something beautiful to their lives for an incredibly affordable price. Its inventory changes regularly and includes everything from pottery and jewelry to fiber arts and paintings.
Library director Suzanne White shares, "Libraries, more than ever, are community centers, inviting people to learn and connect on a daily basis. Incorporating art into the mix ensures that we're improving quality of life in very real ways, just as we do with fitness classes, technology courses, childhood literacy, and career development. This photo contest is a meaningful way to bring those opportunities to the forefront."
For more information about Arts @ the Library or Catawba County Libraries in general, visit www.catawbacountync.gov/library, call 828.465.8664, email mylibrary@catawbacountync.gov, or visit them on Facebook.