Catawba County News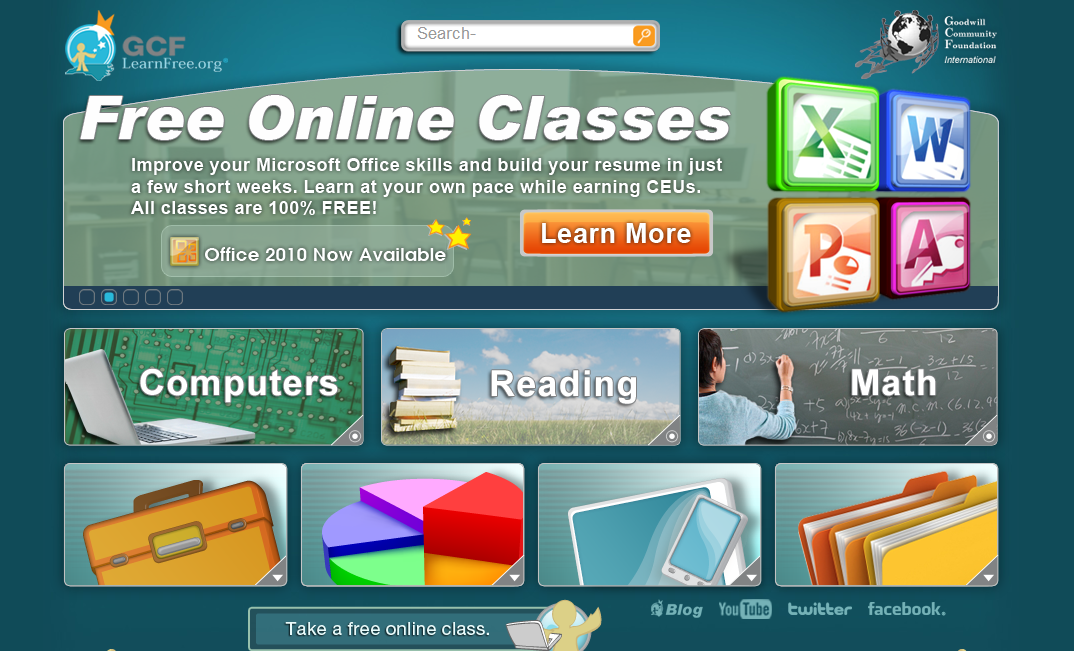 ---
Learn More on GCFLearnFree.org
Published: July 30, 2019
Online learning is an incredibly convenient tool, and the Library leads the way in making these resources available to the general public. One of our favorites is Raleigh, NC-based GCF Learn Free, which is a program of the Goodwill Community Foundation®.
GCF Learn Free does just what its name says: offer no-cost educational training to help people live and work in the 21st century. The tool has benefited more than 60 million people around the world, and its content is updated regularly to ensure that users are getting the best experience.
The virtual classroom environment is open 24 hours a day and offers in excess of 180 topics, including more than 2,000 lessons, 800+ videos, and 55+ interactives and games, completely free. You can choose from classes on computer and email skills, social media, Google docs, workplace skills, digital photography, Microsoft Office programs, Internet browsers, math and reading, money basics, and much more. If it's something that you'd need to know to function in our era of technology and knowledge, odds are that you can learn more about it!
Our workshop will focus on career advancement and job training for today's marketplace, so join us for an overview of GCF Learn Free and how to navigate it. With a few tips, you'll have the capability to maneuver the entire site and boost your own skill set however you want. That's exactly the kind of personal empowerment the library likes to promote!
The session takes place at 10 am on Wednesday, August 7 at the St. Stephens Branch Library.