Catawba County News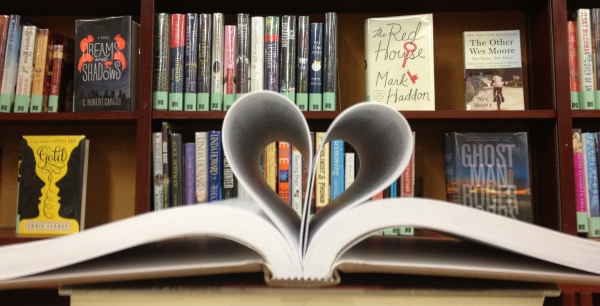 ---
It's National Book Lovers Day
Published: July 31, 2018
You knew that the Library would be celebrating this holiday devoted to stories, tales, plots, and narratives. Even though the 21-st century Library is much more than a book repository, and even though books take on more diverse formats these days than ever before, we've got to acknowledge the richness that books bring to our lives. And so we are!
National Book Lovers Day takes place officially on August 9 each year, but we're taking the opportunity to honor it on Wednesday, August 8 at 4 pm at the St. Stephens Branch Library. The goal behind the day is to encourage reading any genre and to discuss the worth of books and learning.
For our observation, we're taking two different tacks: First, we're encouraging teens to go on a 'blind date' with a book, which means that they're invited to select a book from our display without knowing anything about it. They'll just pick one up, sight unseen, and dig into it and enjoy what they discover.
Alternately, they have the option of revisiting a book they've loved forever. With this activity, teens can select a favorite quote from this much-loved book and will be able to paint a mini-canvas that documents that quote or takes inspiration from it.
Either way, the value of books will be showcased and the joy of reading will be reaffirmed. And isn't the renewed awareness of something important the ultimate goal of any holiday? #NationalBookLoversDay, y'all!