Catawba County News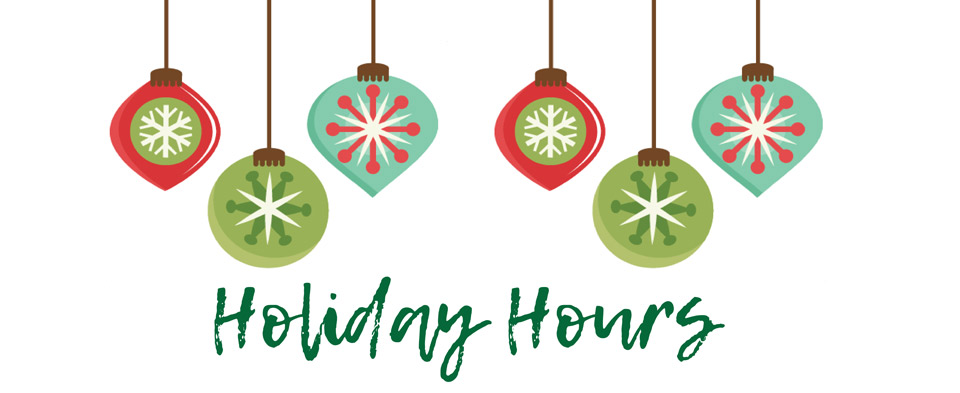 ---
Here's When We'll Be Closed
Published: December 20, 2018
Here at the Library, we're as excited to celebrate the holiday season as you are, and we'll be taking off a few days to spend with our loved ones.
So that you can prepare for the closing and know when you can check out books or return materials with no penalties, here's our schedule for the coming week.
For Christmas, all branches will be closed entirely on Monday, December 24, Tuesday, December 25, and Wednesday, December 26. We'll be back in business with regular hours on Thursday, December 27.
For New Year's, all branches will close at 5 pm on Monday, December 31. Then, we'll be closed all day on Tuesday, January 1. We'll return to regular hours on Wednesday, January 2.
And just as an early head's-up, we'll also be closed Monday, January 21 for Martin Luther King, Jr. Day.
We hope all of you have a fantastic holiday season, full of peace, satisfaction, and good times!