Catawba County News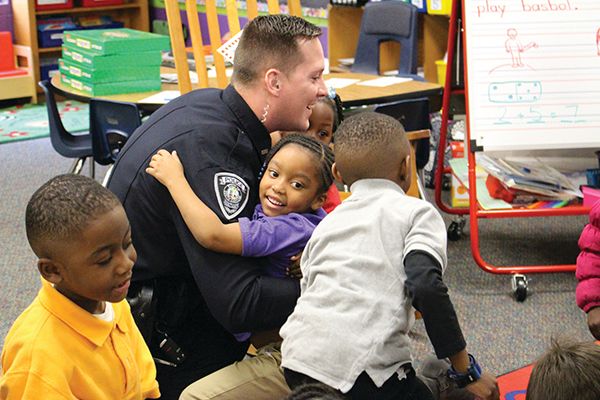 ---
Chat & Snack with a Cop
Published: May 08, 2019
Children are taught about the kindness of community helpers in school, but they also see newscasts and TV shows that provide conflicting depictions. How does a little one figure out what's realistic in their own corner of the world?
To help people get to know each other better, the Library is hosting a relaxed program where families can drop by and meet the hardworking men and women who make our neighborhoods safer places to live.
We'll chat with local law enforcement officers, enjoy snacks together, and discover how these dedicated people support residents and communities. Kids will also be able to associate actual faces and personalities with officers, helping make the work of the police more accessible and more specific.
The meet-and-greet takes place at 4:30 pm on Tuesday, May 14 at the Main Library in Newton. All are welcome.