Catawba County News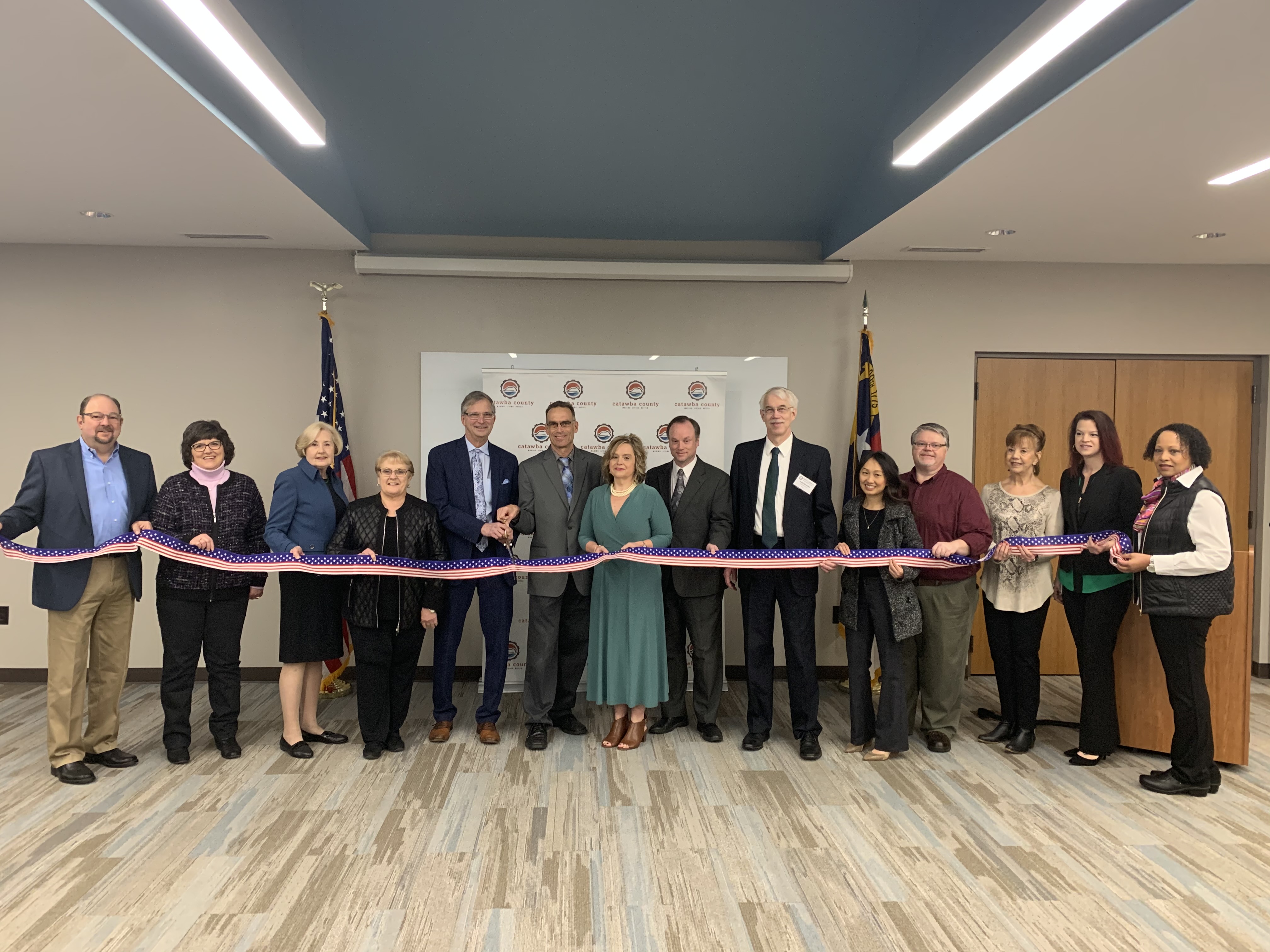 ---
Catawba County Board of Elections Office Moves to New Location
Published: January 13, 2020
The Catawba County Board of Elections office has moved from the first floor of the Catawba County Government Center to the County's former animal shelter, located at 145 Government Drive in Newton next to the parking deck on the Government Center campus.
Beginning June 2019, the 6,877-square-foot former shelter was remodeled to house offices for Board of Elections staff and a large training room for election volunteers. An adjacent 1,500-square-foot building was converted into a secure storage facility for voting equipment, including a loading dock and wraparound driveway to allow for more efficient movement of the equipment during elections.
The move was officially celebrated January 13 with a ribbon cutting and reception for Board of Elections members, staff, and Catawba County Commissioners at the remodeled facility.
"We are beyond thrilled to have our operations consolidated into one central and convenient location for the public and our volunteers," said Amanda Duncan, Catawba County Board of Elections director. "We had maxed out available space at the Government Center due to the size and quantity of our electronic voting equipment, and now we can store everything together. This will be especially helpful to our election night volunteers, who are tasked with moving all the equipment back into storage that evening."
The former shelter buildings had been vacant since the completion of the County's new animal shelter in 2014. The remodeling project was undertaken by architecture firm YCH and Wilkie Construction and overseen by Catawba County.