Catawba County News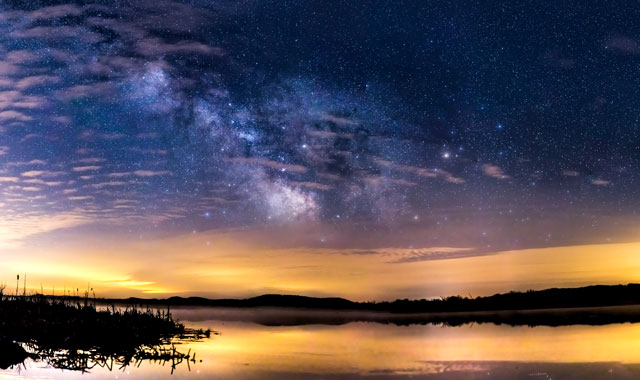 ---
Adult STEAM at the Observatory
Published: July 10, 2018
Summer is a great time for checking out the night sky and catching a glimpse of the movements of planets and asteroids. You can also marvel at meteor showers, watch as the moon shifts through its phases, and identify seasonal constellations.
If you'd like to know more about how to spot all of these celestial bodies, or if you want to talk astronomy with other interested folks, make sure to join the Library for our upcoming Adult STEAM session on Friday, July 20 at 8pm.
We'll be gathering at the Lucile Miller Observatory in Maiden (meet at North C Avenue, 28650) with the well-informed members of the Catawba Valley Astronomy Club. They host free star gazes every month, and this particular session will feature a joint trek across the sky by the waxing gibbous moon and an especially bright Jupiter.
The Lucile Miller Observatory is notable as the only freestanding high school observatory in North Carolina. Part of the Catawba County School System, it was completed in October of 1976 following a five-year effort to fund and build the observatory. Maiden High School students not only raised the money to make the observatory a reality, but its masonry and construction classes played a major role in constructing the building. The observatory is named after Lucile Miller, a beloved science teacher who helped initiate and spearhead the entire effort.
The observatory is now open to the public free of charge for observation and various programs. For more information, visit http://www.catawbasky.org/messagefromweb.asp.
To register for the Adult STEAM session on July 20, please call 828.465.8665.