Catawba County News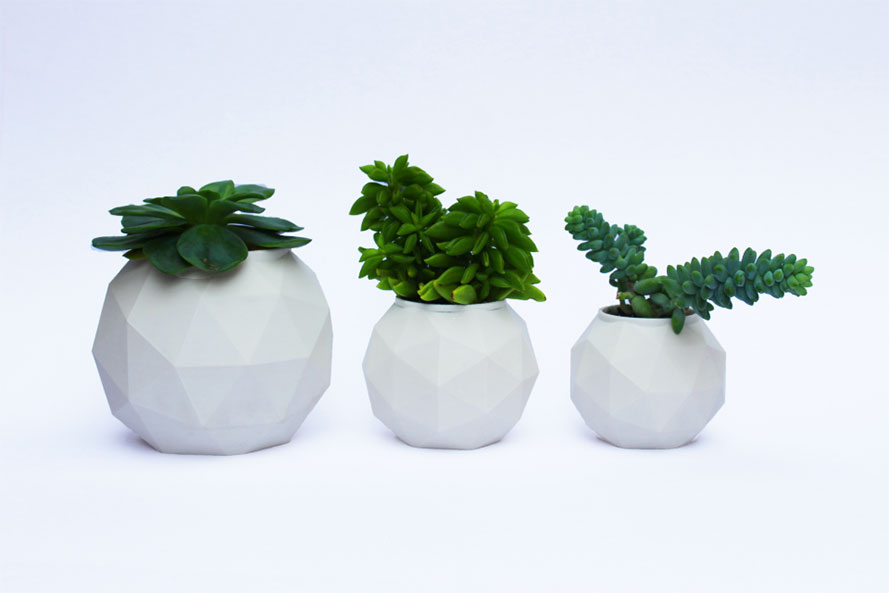 ---
3-D Planters and Succulents
Published: February 20, 2019
If you've been wondering about the specific applications of 3-D printing, you'll want to attend the Library's upcoming STEAM workshop for adults!
First, we'll introduce the technology in general terms and talk about how the printer goes about building a shape with internal structure from simple plastic filament. Then, we'll fire up the 3-D printer and generate a geometric vessel to demonstrate what the printer can do in real time.
Afterwards, using planters we've already produced on the printer (the process is exacting!), we'll invite participants to snuggle their succulents into the vessels, with help from Anelle Ammons of the Catawba County Extension Services.
What participants will come away with is a sweet little planter that's ideal for adding a bit of greenery to a desk space or a window sill. And it's just as cute as something you'd find online or at a boutique!
The session takes place at 5 pm on Thursday, February 28 at the Main Library in Newton. To register, please call 828.465.8665.